Your commercial space's concrete floors can be more than just sturdy.
If you've chosen concrete floors for your commercial space, chances are you were attracted to its strength and durability, especially if you work in the more industrial sphere. Concrete is a great choice for keeping your commercial floors sturdy, but did you know there's a way you can add even more benefits to your concrete floors? Commercial concrete staining is a service that adds an additional coating to your floor and yields many more benefits for your San Antonio, Texas commercial space.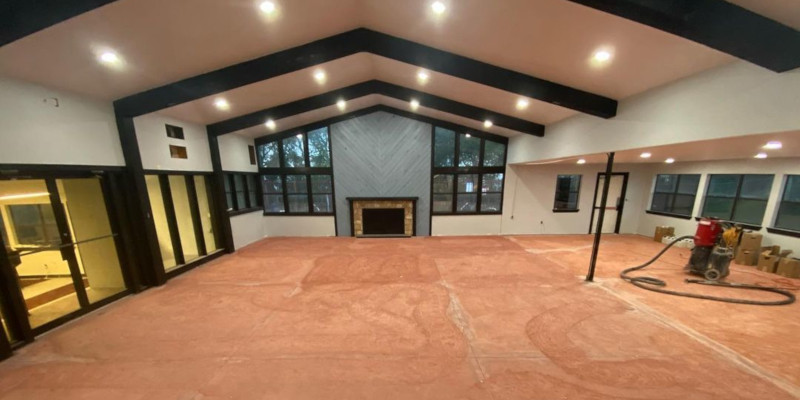 For one, the coating that comes with commercial concrete staining makes maintaining and cleaning off your floor much easier. Sweeping and mopping are simpler processes because of the smooth layer over your concrete. This layer also makes your floor more durable. While concrete by itself is a very strong and durable material, it is still susceptible to scratches and cracks. Concrete staining helps prevent these damages.
If your commercial space has a lot of flammable materials, such as oil or machinery, you'll want to hire a commercial concrete staining service for your floors. Fire resistance is a huge benefit of this type of staining, which is especially helpful at containing any potential sparks or fires should they ignite.
If you want to make your commercial space's concrete floors stronger or if you simply prefer the aesthetic of stained floors over bare concrete, reach out to us here at Patriot Concrete Coatings today and ask us about getting a commercial concrete staining service for your concrete flooring.
---
At Patriot Concrete Coatings, we offer commercial concrete staining services in San Antonio and New Braunfels, Texas.