Our team offers high-quality commercial epoxy flooring to help you take your facility to the next level.
Running a business is complex and involves staying on top of a variety of processes and tasks. No matter what kind of business you run, however, one key thing you will need to do to keep it successful is take care of your facilities, keeping them in great condition and making sure that they look their best.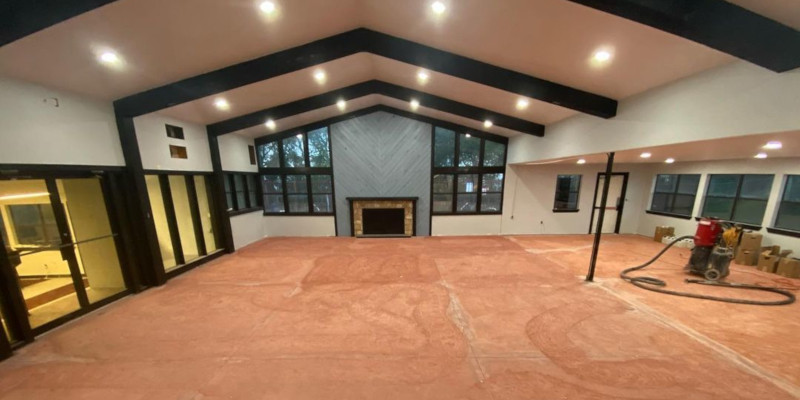 One part of any building that takes a high degree of wear and tear is the floor, so it's important to maintain your flooring and get it resurfaced as it becomes necessary. If your facility's flooring is starting to look worn out, you can turn to our team at Patriot Concrete Coatings—we offer high-quality commercial epoxy flooring that will make your floors look like new.
Commercial epoxy flooring is a great choice for any business, as it offers several great benefits you will love.
First, epoxy flooring is tough enough to stand up to heavy foot traffic—it is highly resistant to scuffs and scratches, which means it will continue to look great for years to come, no matter how many people walk on it.
Second, epoxy is also strong enough to hold up under the weight of heavy machinery, shelving, and anything else you might want to put on it, which makes it a great choice for a wide variety of commercial environments.
Third, epoxy flooring is very easy to clean, which means you will be able to keep it looking like new with little effort.
Our team is proud to serve the community here in San Antonio, Texas, and we want to help support local businesses like yours. If your facility's floors have seen better days, we encourage you to give us a call to learn more about our commercial epoxy flooring and the benefits it offers.
---
At Patriot Concrete Coatings, we install commercial epoxy flooring in San Antonio and New Braunfels, Texas.