If you're looking for extra protection on your flooring, you've come to the right place.
Epoxy floor coating is an easy-to-maintain, durable, extra layer of protection that you can add to your flooring. It comes with many benefits, making it ideal for both residential and commercial spaces. Because of this, there are many different reasons for you to contact an epoxy company, whether you're a homeowner or businessowner.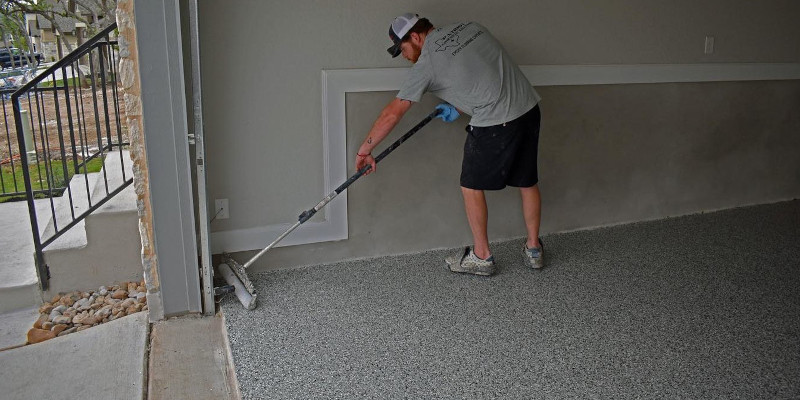 If you're looking for a new aesthetic for your home's flooring, an epoxy company can help you out. Fun designs and sealants are a couple of options available to you when it comes to using epoxy coating on your floors. Plus, this coating makes cleaning so much easier. Its smooth surface allows simple sweeping and mopping jobs to take care of most of the messes that come with owning a home.
Businesses can also benefit from connecting with an epoxy company. Any business that has to deal with potential spills, sparks, or scratches from different materials and machinery can use some extra help with increasing their flooring's durability. If you work in food, factory, automotive maintenance, printing, or another industry in the San Antonio, Texas area, you should reach out to a local epoxy company such as ours today to learn more about the benefits of epoxy flooring for your business.
Here at Patriot Concrete Coatings, we are passionate about exceeding your expectations and producing the best work possible while communicating regularly with you from start to finish, so be sure to contact us if you're looking for an epoxy company that will place your wants and needs at the forefront of the work we do for you.
---
At Patriot Concrete Coatings, our epoxy company proudly serves San Antonio and New Braunfels, Texas.