Trust us to handle your epoxy floor installation.
Epoxy flooring is created by applying several layers of epoxy resin to a concrete substrate, and it's a popular choice for commercial buildings because it is durable and low maintenance. However, its aesthetic appeal and versatility have also made it increasingly popular in residential settings.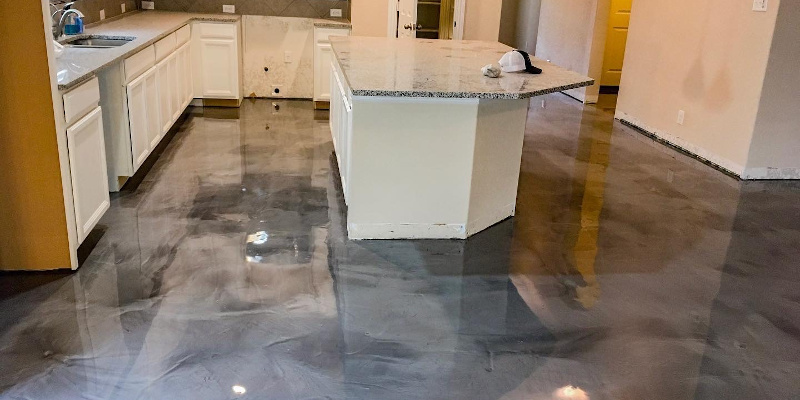 If you're considering an epoxy floor installation for your home or business in the New Braunfels, Texas area, our team at Patriot Concrete Coatings is here to help.
Our team knows how important proper surface preparation is before any epoxy floor installation. Before we start, we'll ensure the concrete substrate has been cleaned and prepared so the resin will adhere correctly. Once the surface has been prepped, we'll apply the primer, base coats, and topcoat with care and precision to create the look you want.
While epoxy flooring is designed to be long-lasting, the first few days after installation are critical. Depending on the temperature and humidity levels, a new epoxy floor installation can take 24 to 72 hours to dry. Once dry, the flooring can receive light foot traffic, but the curing will not be complete for several more days. Our technicians will advise you on how long it may be before it is ready for full use.
A professional epoxy floor installation is a beautiful, durable addition to any home or commercial space. We customize each project to fit the specific needs of our customers and will do everything we can to ensure you are completely satisfied with our work. To learn more about what to expect during an epoxy floor installation and whether it's the right option for you, contact us today.
---
At Patriot Concrete Coatings, we offer epoxy floor installation services in San Antonio and New Braunfels, Texas.
Similar Services We Offer: