Our team has the right experience to take care of all your epoxy floor installation needs.
If your concrete floors are in need of an upgrade, you can turn to our team at Patriot Concrete Coatings to get the expert assistance you are looking for. Our team offers high-quality epoxy flooring that will breathe new life into your old concrete and make it look fantastic. Epoxy is a highly durable material that will not scuff or stain, and it will hold up under even the heaviest foot traffic.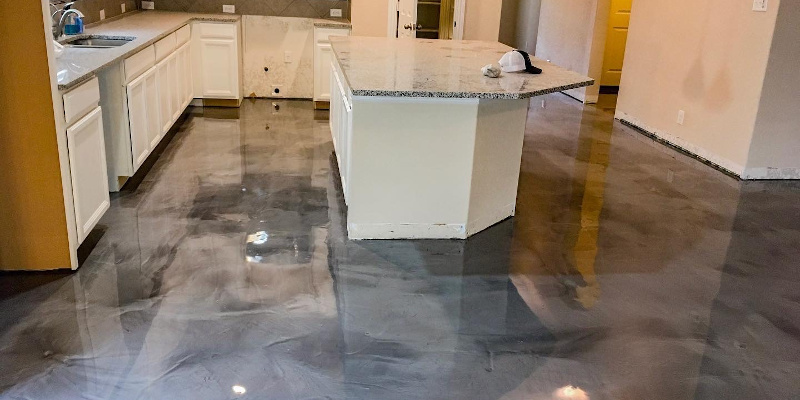 In addition, our team can use epoxy to create a wide variety of attractive colors and patterns, including those that mimic the look of high-end materials such as marble. If these qualities appeal to you, simply give us a call to learn more about how to get started with epoxy floor installation.
The first step in the epoxy floor installation process is to clean the existing flooring and prime it to receive its epoxy coating. This involves first etching the floor and then applying a primer, both of which will allow the epoxy to create strong bonds with the concrete. Once the floor is prepared, we will pour and spread the epoxy in a smooth, even layer. From there, we will apply additional coats to give your flooring more strength and durability, and we'll apply pigments to create your desired appearance.
Our team is proud to serve the San Antonio, Texas community, and we want to help you do what's best for your property. If you are interested in adding epoxy flooring to your home or business, just give us a call to get our epoxy flooring installation experts on the job.
---
At Patriot Concrete Coatings, we offer epoxy floor installation services in San Antonio and New Braunfels, Texas.
Similar Services We Offer: