Choosing the right professional for your epoxy flooring installation is crucial to ensure the longevity and functionality of the surface. Unfortunately, not all installers are created equal. Here are five warning signs that your epoxy floor installer might be an amateur.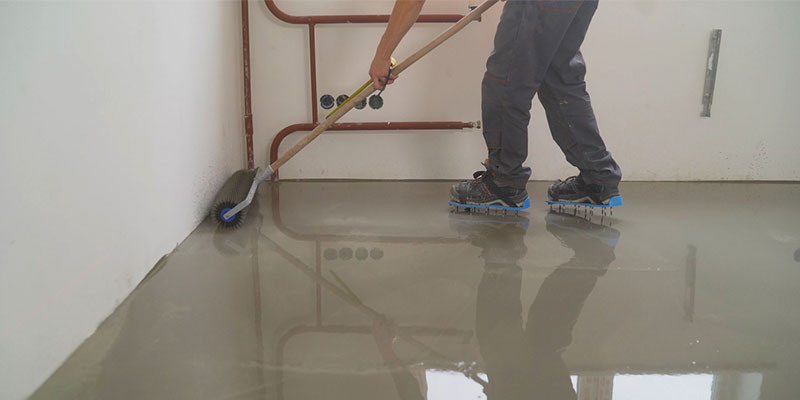 Inadequate Surface Preparation. Proper concrete surface preparation is essential for the epoxy to adhere correctly and last long. If the epoxy floor installer rushes through this step or skips it altogether, it's a telltale sign of inexperience. Professionals will take the time to clean, grind, and patch the concrete before applying the epoxy.
Failure to Provide a Detailed Quote. A professional installer will provide a detailed quote outlining the cost of materials, labor, and additional expenses. If your installer gives a vague quote or avoids discussing the specifics, this lack of transparency may suggest amateurism.
Absence of Portfolio or References. Experienced installers will have a portfolio highlighting their past work and satisfied customers willing to vouch for their skills. If your installer cannot provide evidence of past projects or positive references, proceed cautiously.
Limited Knowledge of Epoxy Products. A wide range of epoxy products with specific features and application requirements. If the installer shows a limited understanding of these products or insists on using a one-size-fits-all solution, it shows their need for more expertise.
No Warranty or After-Service Support. Professionals stand behind their work and typically offer a warranty to cover installation-related issues. Lack of assurance or reluctance to offer after-service support can indicate the installer's lack of confidence in their work.
At Patriot Concrete Coatings, we pride ourselves on our professionalism, work ethic, and dedication to exceeding our client's expectations. Our team of experts will guide you through the entire process, ensuring you get the right epoxy solution for your space. We also offer warranty and post-installation support because we're committed to your satisfaction. So, before settling for less, contact us and discover the difference a professional epoxy floor installer can make.