Epoxy garage floors, while often overlooked, are among the most significant investments you can make in your home or commercial establishment. A service championed by Patriot Concrete Coatings, these floors dramatically transform spaces in many ways. Here are five ways epoxy garage floors enhance the functionality of your space.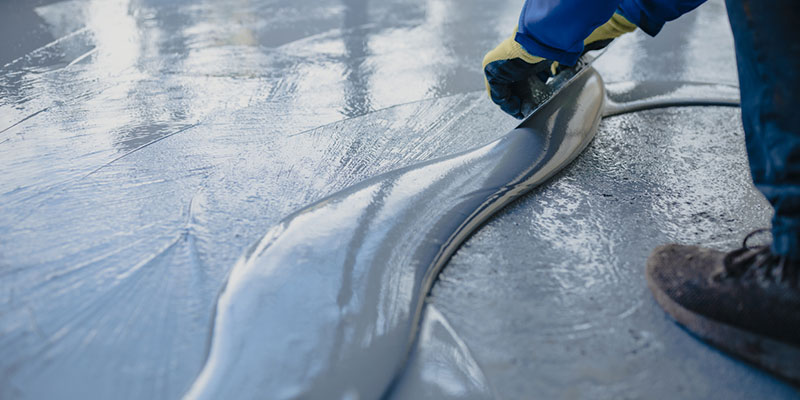 Durability and Resilience. Garages are spaces known for intense activity and heavy loads. An epoxy floor coating is extremely durable and resilient, capable of withstanding heavy traffic, impacts, and even chemical spills without compromising its finish. It significantly outlasts traditional concrete flooring, reducing the need for constant repairs and replacements.
Easy to Clean and Maintain. One of the hallmarks of epoxy garage floors is their seamless and smooth surface, making cleaning a breeze. Stains, dirt, and dust can be easily wiped or swept away. The non-porous surface also prevents oil and other chemical spills from soaking in, saving you the hassle of extensive scrubbing and potentially costly damage.
Enhanced Safety. Epoxy coatings increase safety by providing a slip-resistant surface, especially in a garage where oil and water spills are common. In addition, these coatings are resistant to extreme temperatures and fire, further promoting safety in your space.
Aesthetic Appeal. With assorted colors, patterns, and finishes available, epoxy floors can enhance the visual appeal of your garage. Our flaked and metallic epoxy options can convert your dull garage into an attractive and inviting space.
Increased Property Value. A professionally installed epoxy garage floor adds aesthetic appeal and increases your property's value. Potential buyers appreciate the durability and minimal maintenance required, seeing the installation as a worthwhile investment.
We pride ourselves on the quality of our craftsmanship and dedication to satisfying our customers' needs. Our team of professionals specializes in epoxy garage floor installation, ensuring you receive a high-quality, durable, and beautiful floor that will serve you for years to come. Contact us today to explore how we can transform your garage with our epoxy flooring services.