Installing an epoxy floor is an investment that pays off overall, thanks to its durability, beauty, and low maintenance. However, understanding the factors contributing to the epoxy cost can help you make informed decisions and save on your project. Here are some of the key factors and tips on where you might cut costs without compromising the quality.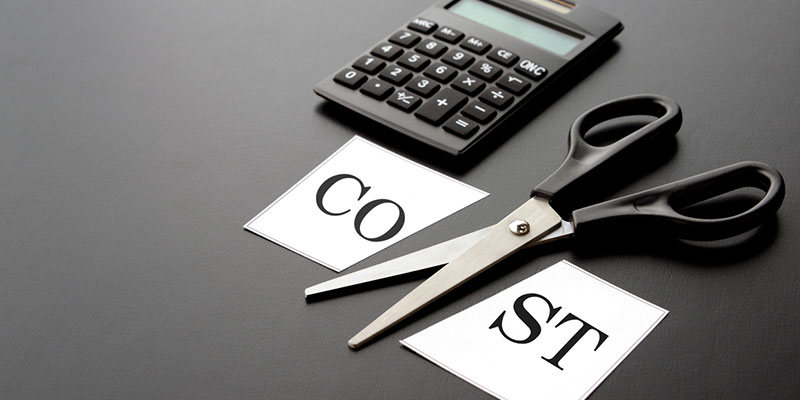 Size of the Area. The larger the area, the more materials and labor will be required, which increases the epoxy cost. While you can't reduce the size of your area, having accurate measurements ensures you're well-charged.
Condition of the Substrate. If your existing floor is uneven or damaged, additional prep work may be necessary before the epoxy can be applied, adding to the cost. Ensure any issues are addressed beforehand, ideally during a less costly renovation or maintenance period.
Type and Quality of Epoxy. There are various epoxy coatings, each with different prices. High-quality epoxies may cost more upfront but can last longer and look better, offering more value for your money. Cutting costs here could lead to a less durable floor requiring more frequent replacements.
The complexity of the Design. Complex designs using multiple colors or special techniques like metallic or flaked finishes can increase costs. While these can be stunning, choosing a simpler design can help reduce costs without sacrificing the benefits of epoxy.
Professional Installation. While hiring professionals might seem like an extra cost, attempting a DIY installation could lead to costly mistakes. Professionals not only ensure a correct and efficient installation but can also provide valuable advice on the most cost-effective solutions.
When looking to lower your epoxy cost, it's crucial to ensure you're not compromising on the quality or durability of your epoxy floor. As a veteran-owned business, Patriot Concrete Coatings is committed to providing top-quality services at competitive prices, helping you maximize your investment. With us, you can rest assured that your epoxy floor will be a worthwhile addition to your property. Contact us today to discuss your project and find the best solution for your needs.