Epoxy flooring is easy to clean and durable, and it looks great in nearly any area. But to make sure your epoxy flooring lasts, there are a few maintenance tasks you should complete on a regular basis: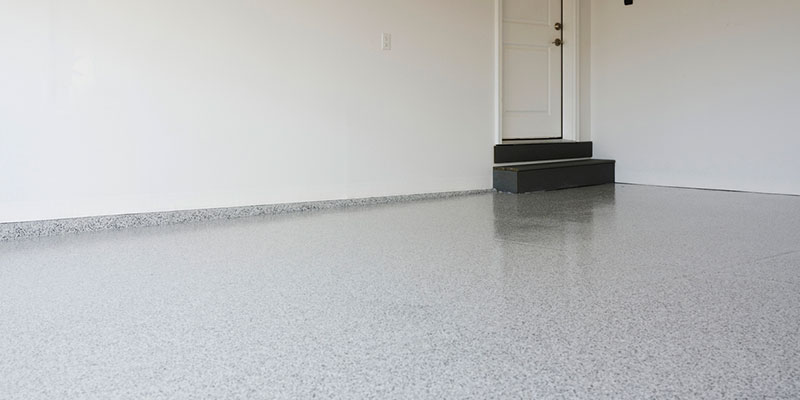 Try to keep dirt and debris off of your epoxy flooring as much as possible. If, for example, you have epoxy flooring in your garage, use a shop vacuum with a brush attachment to pick up any dirt and debris from your flooring. This will prevent the dirt and debris from scratching your epoxy flooring over time.
When you clean your epoxy flooring, don't use a soap-based cleaner. If you do this multiple times in a row, the soap will start to build up on your flooring.
When something spills on your epoxy flooring, wipe it up right away. We recommend using a shop vac to pick up the spill and then cleaning the area with a mop and some warm water.
If you end up with heavily soiled epoxy flooring, start by sweeping and vacuuming the area thoroughly. After removing all this dirt, grime, and grit on the surface, use a mop and hot water to eliminate the remaining buildup. Then, use a mixture of clear ammonia and water to do a second mopping.
If you want more tips for caring for your epoxy flooring, we're here to help. Contact us today to learn more about taking care of your epoxy floors!