Our team offers high-quality epoxy countertops that will take your kitchen or bathroom to the next level.
When designing (or redesigning) a kitchen or bathroom, one of the most important features you will need to consider is the countertops. Your counters serve an essential functional purpose—specifically, giving you a work surface for food prep in the kitchen and holding your toiletries in the bathroom—and they also form a key visual element in the room's overall style.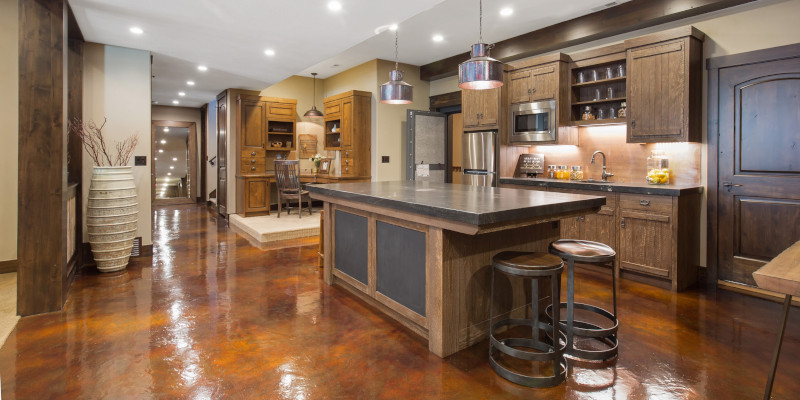 It's important to keep both concerns in mind when choosing materials for your countertops, which is why materials that offer both durability and beauty, such as granite, are so popular. If you are looking for the right material for your new counters, we at Patriot Concrete Coatings encourage you to consider epoxy. We offer high-quality epoxy countertops that will give your space a high-end look for an affordable price.
One of the great things about epoxy countertops is that they can be made to create a wide variety of looks and can even mimic the look of natural stone. In addition, epoxy counters are incredibly durable and resistant to scratches, which means they will continue to look great for years to come. Epoxy is also non-porous and easy to clean, making it a great choice for your countertops.
Our team is proud to be a part of the community here in San Antonio, Texas, and we want to help you take your home to the next level. If you are looking for new countertops for your kitchen or bathroom, we encourage you to give us a call to learn more about our epoxy countertops.
---
At Patriot Concrete Coatings, we install epoxy countertops in San Antonio and New Braunfels, Texas.