We are your trusted professionals for flaked epoxy flooring installation.
When you want to change up the look and feel of a concrete floor, you have a couple of options. One is to replace the existing material with something else, although depending on the setting, this may not be a great choice. Certain types of flooring won't hold up well when exposed to moisture or other materials, so you have to consider that when deciding on a type of flooring. If you want a durable and highly protected floor that looks different from standard concrete, the addition of a flaked epoxy floor coating can be a great option. With flaked epoxy flooring, you can get the unique look and texture you want without putting the surface at risk of damage.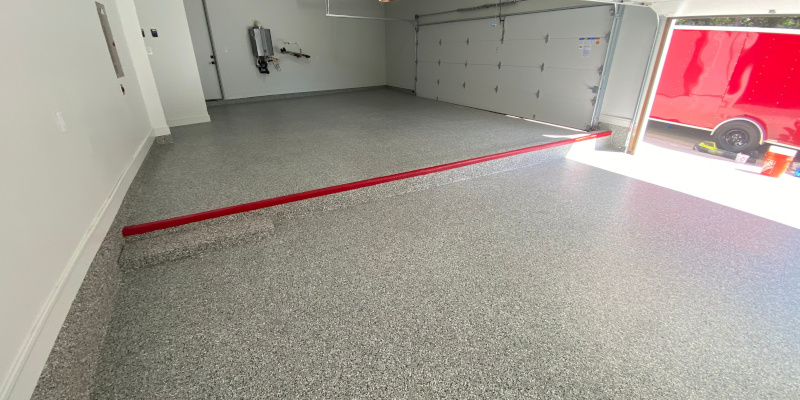 At Patriot Concrete Coatings, we are your trusted professionals for flaked epoxy flooring installation. We start with a durable epoxy material, which is applied to the surface of the concrete. From there, we can place the flakes, which are small chips available in different colors and sizes. The addition of these flakes creates a unique appearance that can be customized to fit your needs. For example, if we're performing flaked epoxy flooring installation in a commercial space, we could use colors that align with the company's branding. With plenty of colors available, you won't lack for options.
After placing the flakes, we then apply the protective coating that prevents moisture and other materials from penetrating the flooring. Our flaked epoxy flooring installation is highly effective, allowing you to enjoy a beautiful and functional floor in your San Antonio, Texas home or business that is properly protected and visually appealing. Contact us today to learn more.
---
At Patriot Concrete Coatings, we offer flaked epoxy flooring installation services in San Antonio and New Braunfels, Texas.